Each of the contestants for the Miss Wisconsin Competition must begin her quest for the Miss America crown by entering a local competition. Below is the list of official local preliminaries of the Miss America Organization in Wisconsin. The titleholders from these programs will advance to compete in the annual Miss Wisconsin Competition.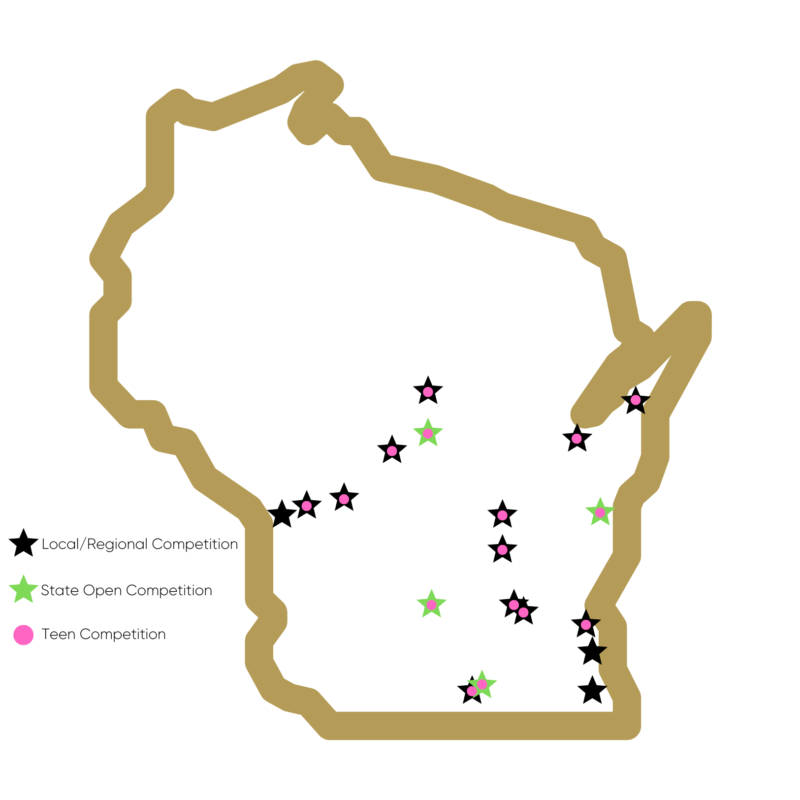 SCHEDULED 2024 COMPETITIONS
Saturday, February 10, 2024
License area: Live, work, or go to school full time in the cities of St. Francis, Cudahy, South Milwaukee, Oak Creek or the 53207 zip code area of Milwaukee
Directors: Steve Hecker
Candidate Coordinator: Diane Czeszak
Website: www.misssaintfrancis.com
Contact: mrboelkow@gmail.com
Saturday, March 2, 2024
License area: Live, work or attend school in Winnebago County
Directors: Sue Geffers, Michelle Hammett, Jessica Lund, & Kay Lund
Website: www.missoshkosh.com
Contact: info@missoshkosh.com
Saturday, March 16, 2024
License area: Live, work or attend school in Fond du Lac, Green Lake, Sheboygan, Dodge, and Washington Counties for the Miss Fond du Lac and Miss Fond du Lac's Outstanding Teen.  Miss Foot of the Lake's Outstanding Teen is an open competition.
Directors: Stacy Haase & Kelly Nellessen
Website: missfonddulac.org
Contact: contact@missfonddulac.org
Saturday, March 23, 2024
License area: Live, work or attend school in the city of Beloit
Directors: Sha-Nita Rhea Davies & Terri Gile
Website: https://m.facebook.com/missbeloit
COMPLETED 2024 COMPETITIONS