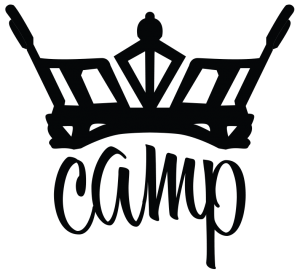 CROWN CAMP is back! We are excited to welcome our newest team of volunteers to the Miss Wisconsin Organization.
Katie Berndt, Crown Camp Coordinator, is a resident of Ripon alongside her husband Michael, daughter Ella, and son Mason.  She has been a teacher for 14 years at Princeton Elementary School and is currently a reading interventionist.  Her family enjoys camping, hiking, sports, and spending time at her land and cabin.  She loves working with kids and looks forward to helping mentor the Little Sisters' Crown Camp.   
Joining her on the Crown Camp crew is Katie's mother-in-law Sue Berndt.  Sue lives in Oshkosh with her husband Jerry and works as a Social worker at Aurora Hospital.  She is a grandma of ten grandchildren and loves spending time with her family.  Sue also enjoys crafting, camping, and time spent outdoors at her land in Neshkoro.  
Another member of the Crown Camp Team is Katie's sister-in-law Kelly Hanson.  She resides in Oshkosh with her husband Danny and three children Caroline, Noah, and Rhys.  Kelly fondly remembers her experience in pageantry and was a runner up in Miss Wisconsin USA 2013.  She loves being home to raise her children and enjoys music and spending time with family and friends.    
Rounding out the Crown Camp crew is Evelyn Green, Miss Wisconsin's Teen 2023 and Ali Reichow, both from Oshkosh.  Evelyn and Ali choreographed the Little Sisters production number and are excited about the return of the mentoring program for young girls 5 – 12 years old.  
Registration for 2024 begins in November.
From L – Katie Berndt (Lead Coordinator), Kelly Hanson and Sue Berndt